Diverse couples- the art of thinking independently toghether
About the project
Our program is dedicated to adults of different origins (multicultural environment), pairs and marriages, also low skilled and low qualified adults, who will improve their soft skills competencies (including inter-cultural knowledge), increase their quality of life, decrease the risk of exclusion or breaking up their relationship, learn and acquire skills of building diverse family as a social unit, empower them to deal with every day challenges being a part of diverse society and also raising children facing their own difficulties growing in a diverse family. Atalaya and our partnership organizations have variety of accessible and suitable for these project methods we want to share, exchange, improve and implement both in a testing phase (working in a pilot meetings with cross-cultural pairs), then preparing a unique cross-cultural pairs Guide, finally disseminating the results in cross cultural environment, societies and all directly and indirectly related circles.
Trainers and authors:
Vesna Lorenc
founder of Just BE, with dual nationality Serbian and Polish, with business background in international projects, however coach and trainer by choice. Certified group coach and intercultural trainer. Due to her background and professional experience, she is passionate about working with diversity and identity. She also conducts workshops and coaching. She specializes in work on the individual's self-awareness, self-confidence. Worked with many CSR themed campaigns dedicated to equality and the inclusion of socially excluded people. She likes diversity, change and discovery of new cultures.
Anna Kawalska
intercultural psychologist, trainer, art-therapist. For fifteen years, she has been creating and teaching workshops for children, youth and adults. Specializes in intercultural, anti-discrimination and social skills development. Diversity and mindfulness are important to her at work. She implements adaptation workshops for foreigners and various thematic workshops in refugee centers. Over the years, she conducted weekly classes for children in refugee centers. Passionate about photography and travel.
Meet Me Halfway Practical guide for diverse couples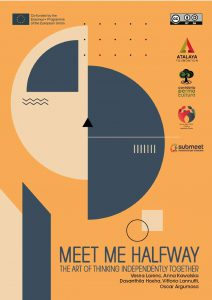 Click on the picture to download the file
Your content goes here. Edit or remove this text inline or in the module Content settings. You can also style every aspect of this content in the module Design settings and even apply custom CSS to this text in the module Advanced settings.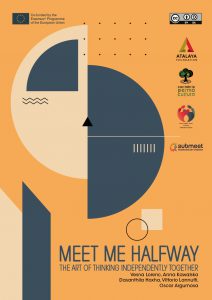 Click on the picture to download the file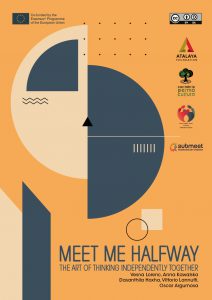 Click on the picture to download the file
Meet Me Halfway UNconference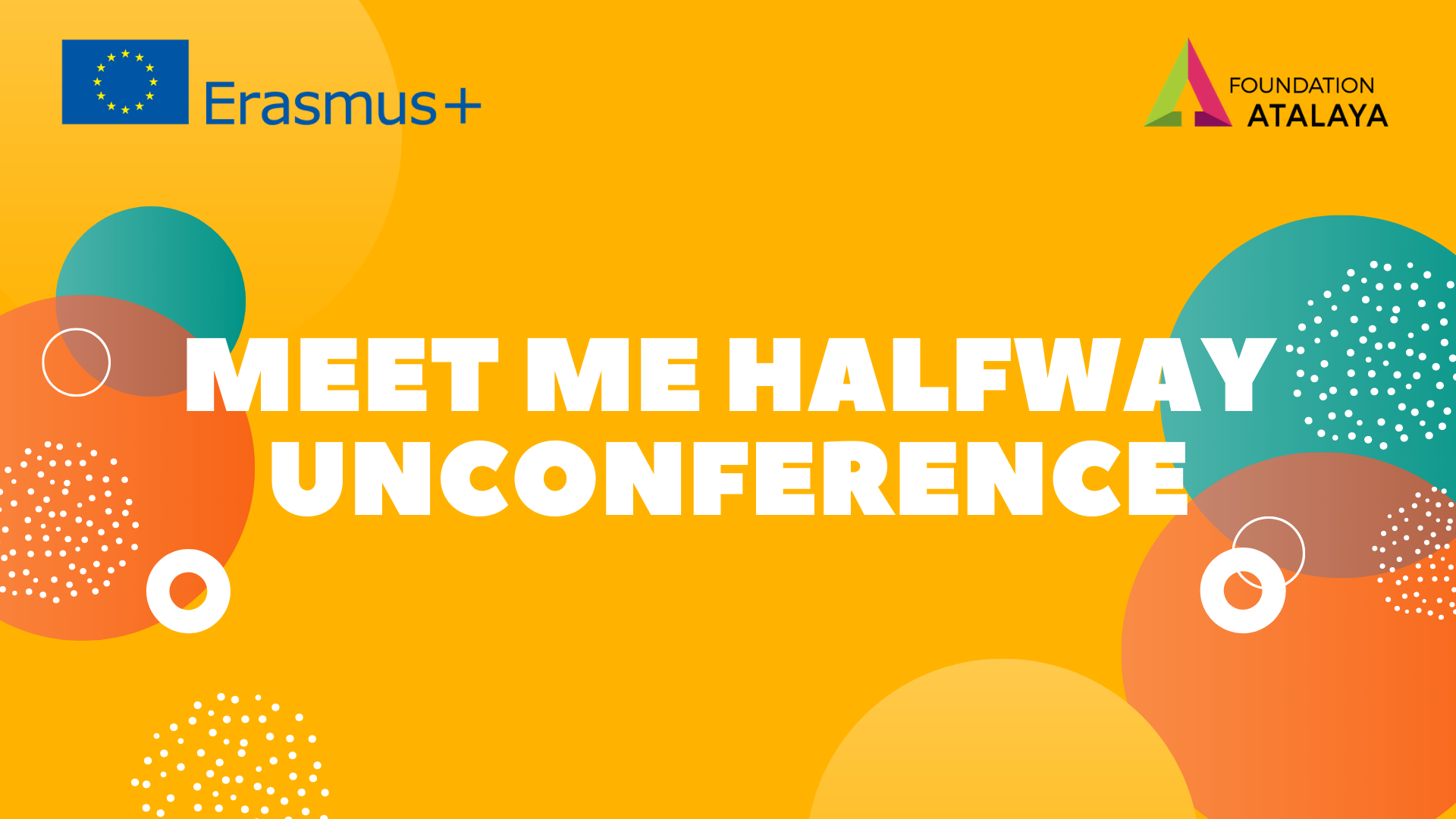 Meet Me Halfway UNconference for culturally diverse couples and people interested in the topic 
Time: We organized 2 events for disseminating the Guide:

24.06.2021  "Meet Me Halfway Unconference"     

Place: Venture Cafe (Warsaw, Chmielna 73)
24.06.2021 "Meet Me Halfway Unconference"       

Place: Państwomiasto (Warsaw, ul. Jazdów 3/12)
Whom we invited:
people in an intercultural relationship

people dealing with intercultural issues (trainers, coaches, managers, representatives of NGOs, students and lecturers of international faculties)

people curious how it can be to share life with a person from a different cultural background

people from other cultures who have experienced or are planning to start an intercultural relationship
Agenda of the event:
We shared with participants the results of the over 2-year program implemented by the Atalaya Foundation together with partners: Submeet from Italy and Permacultura from Spain.
we presented the result of our work – a publication "Meet Me Halfway – a practical guide for culturally mixed couples"

we described the project itself 

we invited participants to a sample of the workshops that our couples had the opportunity to experience during regular meetings over 2 years

we had an informal part with networking and refreshments

 
Meet the couples who took part in our project
What happened during the project?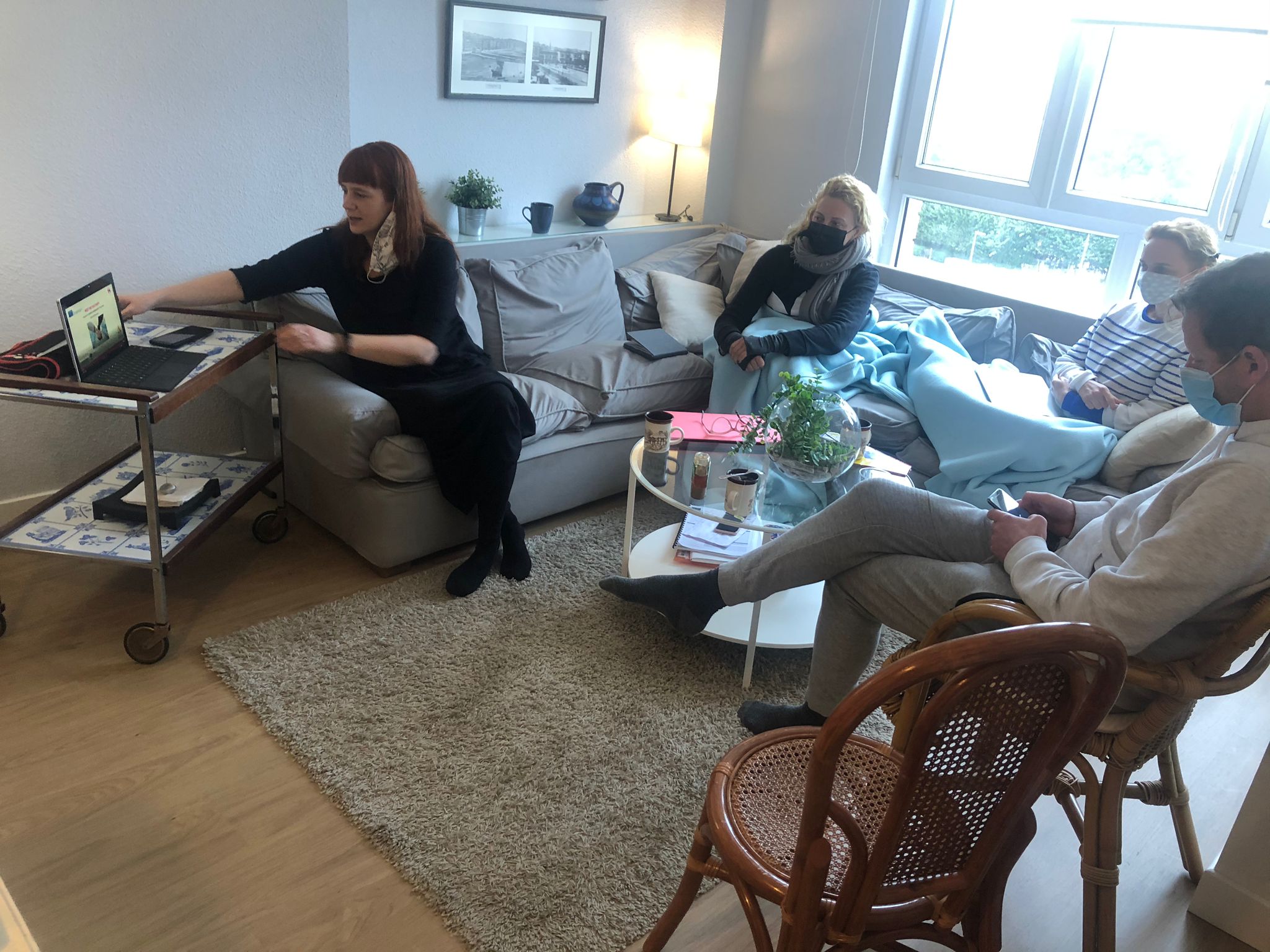 LTTA SPAIN
15-19 March 2021, Spain, Permacultura Cantabria
We spent 5 days in Spain to learn more about the Emotional Management method. Due to a coronavirus, partners from Italy attended the meeting in an online format.

During the 5-days Learning Activity, participants were acquainted with Emotional Management basic skills and concepts. They could also analyse the importance of Emotional Management to address situations of exclusion and learnt some practical tools such as "Emotional discharges" to resolve conflicts. Furthermore, they evaluated social oppression, sexism and racism and reflected on how Emotional Management could help counteract marginalisation or personal traumatic situations. 
Finally, they dived into cross-cultural problems and how supporting them by practicing emotional management techniques, including listening and offering perspective and reality.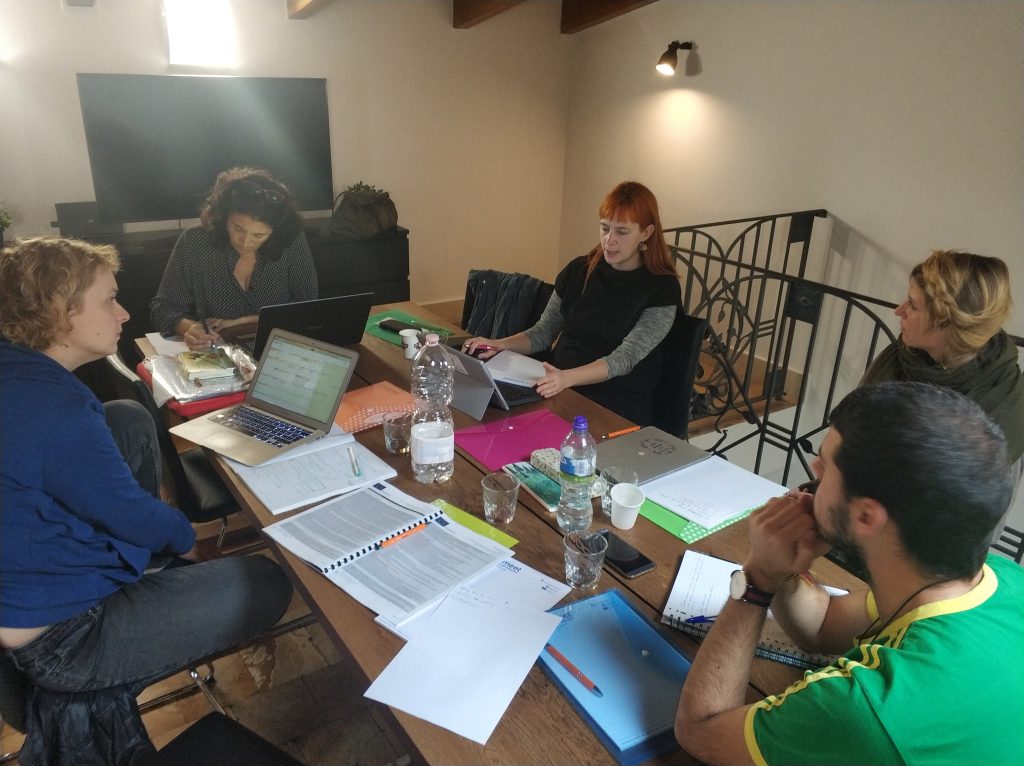 TPM ITALY
02-03 December 2019, Italy, Submeet association
We are halfway through the project. The purpose of this meeting was to carry out an intermediate evaluation of the first part of the project (the main activities planned for the first year) and reviewed the second part (dissemination phase and final evaluation) As a summary, we compiled the SWOT matrix, detailing the strengths, weaknesses, opportunities and threats, at this stage of the project. The SWOT analysis was used to adjust the dissemination strategy, involving new stakeholders that are key to the project. We discussed the level of objectives achievement and expected results so far, the problems encountered and the solutions found, the level of satisfaction and learning achieved by the participants that reflect their individual assessments, etc.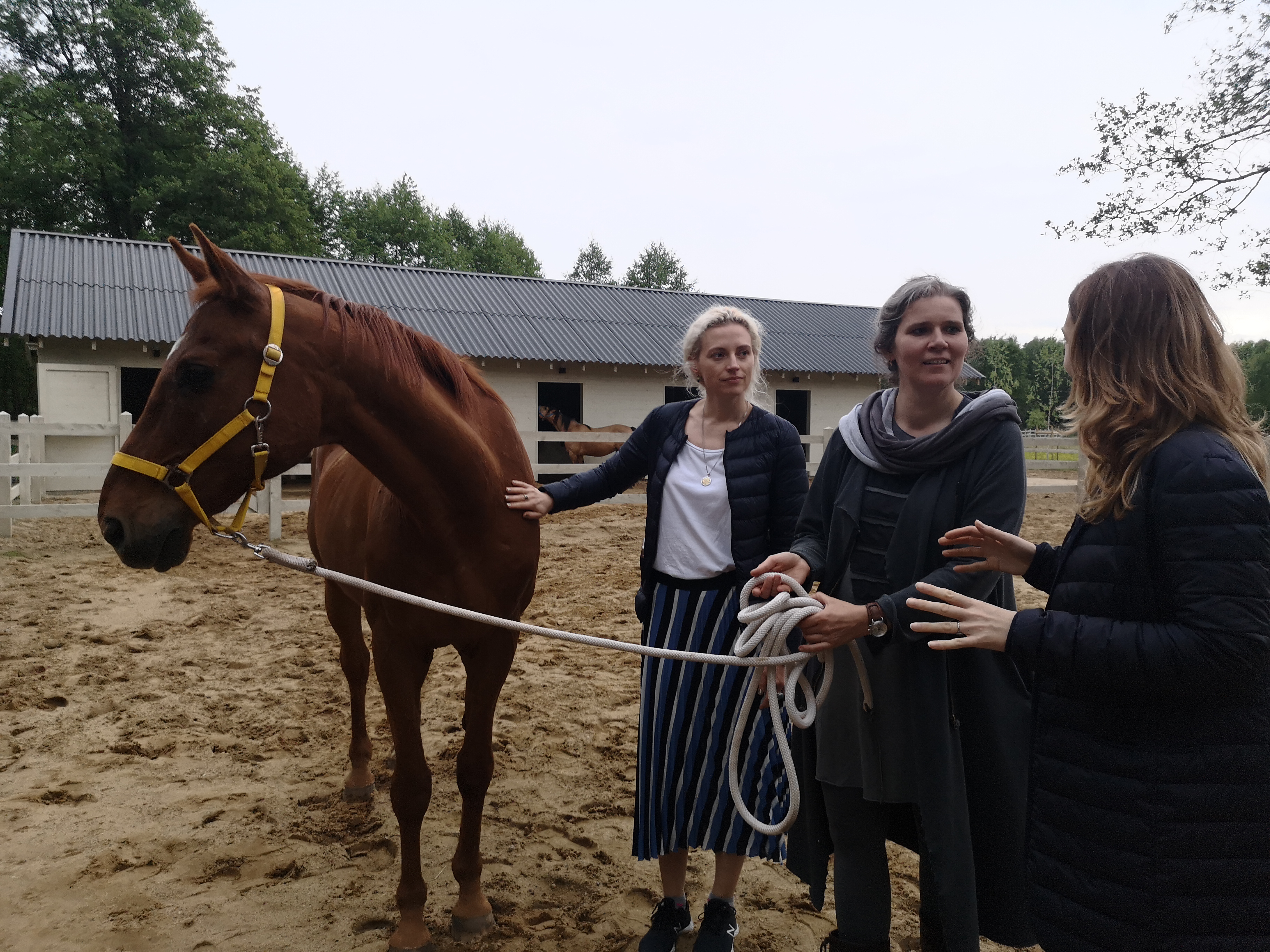 LTTA POLAND
20-24 May, Poland, Atalaya Foundation
We spend 5 days in beautiful place, near to the nature to learn about Cross Cultural Communication and NVC mediation. We exchanged our experience in the area of work with cross-cultural couples with partners from Italy and Spain. All this to find the right ways and tools for working for couples in mixed relationships and to help them live their daily life in a relationship. We talked about the result of our work as a guide, next meetings in other countries.
Our development work takes place in a HorseSense Center, where horses work as a trainer. Thanks to Agata (pioneer in Horse Assisted Education in Poland), we could experience a training based on Horse Assisted Education. It was an extraordinary experience, showing how much we can learn in cooperation with a horse. During the training, we discovered ourselves, the strength flowing from working in a group, we could delve into feelings and emotions and overcome many of their barriers. The experience referred to intercultural relations, where sometimes we have a different language, culture and experience – we try to communicate with each other and create a successful relationship.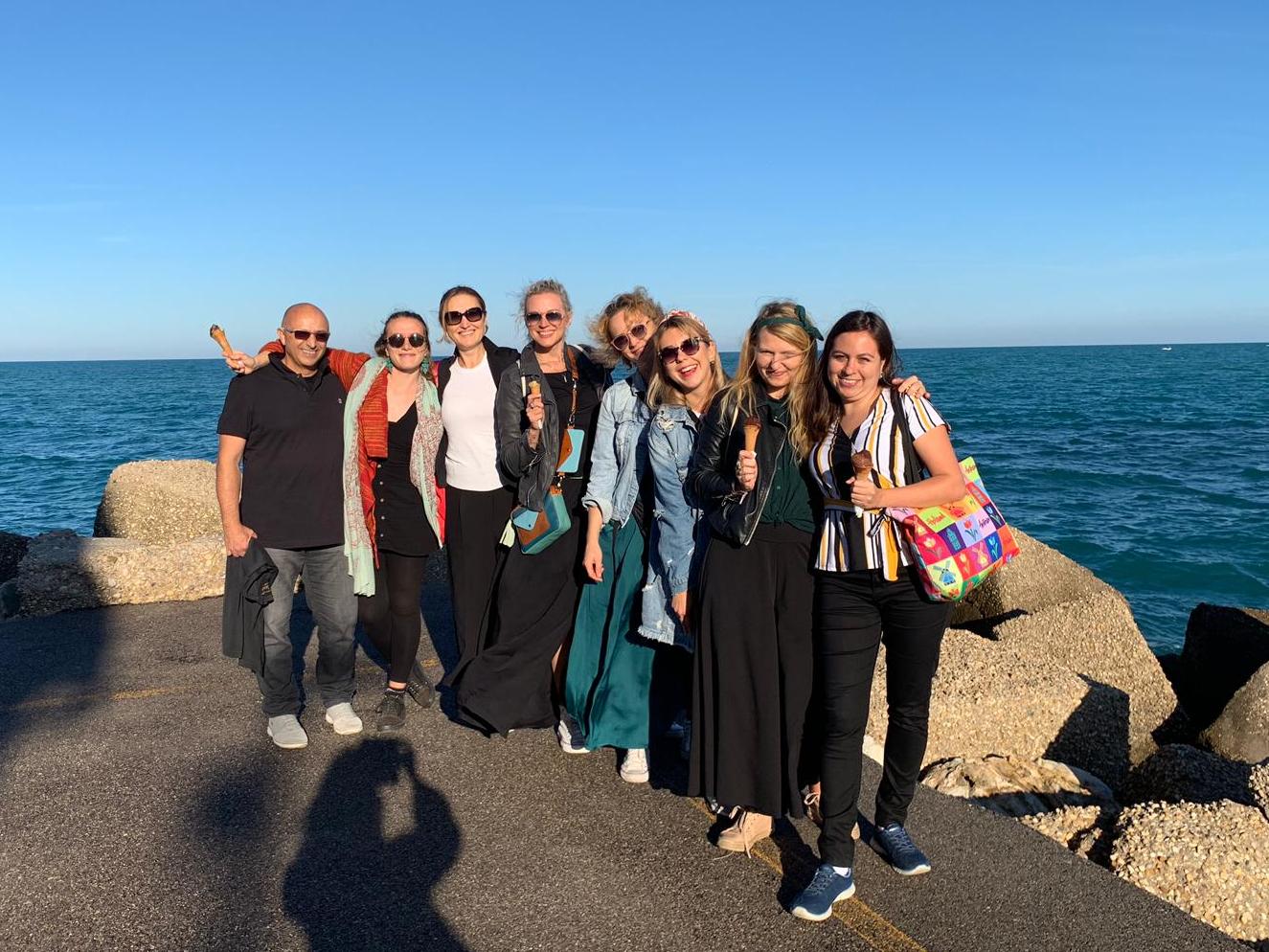 LTTA ITALY
07-11 October, Italy, Submeet association
We are after LTTA in Italy, during which we learned how to use Gestalt Counseling to work with couples in intercultural relationships. We learned many exercises that we can apply during our workshops and attach to the guide being the result of the project. We have experienced a theater technique that offers the possibility of widening horizons, activating resources and energy blocked in us. We were able to exchange our experiences with partners, think about what we can improve and what actions to take later in the project.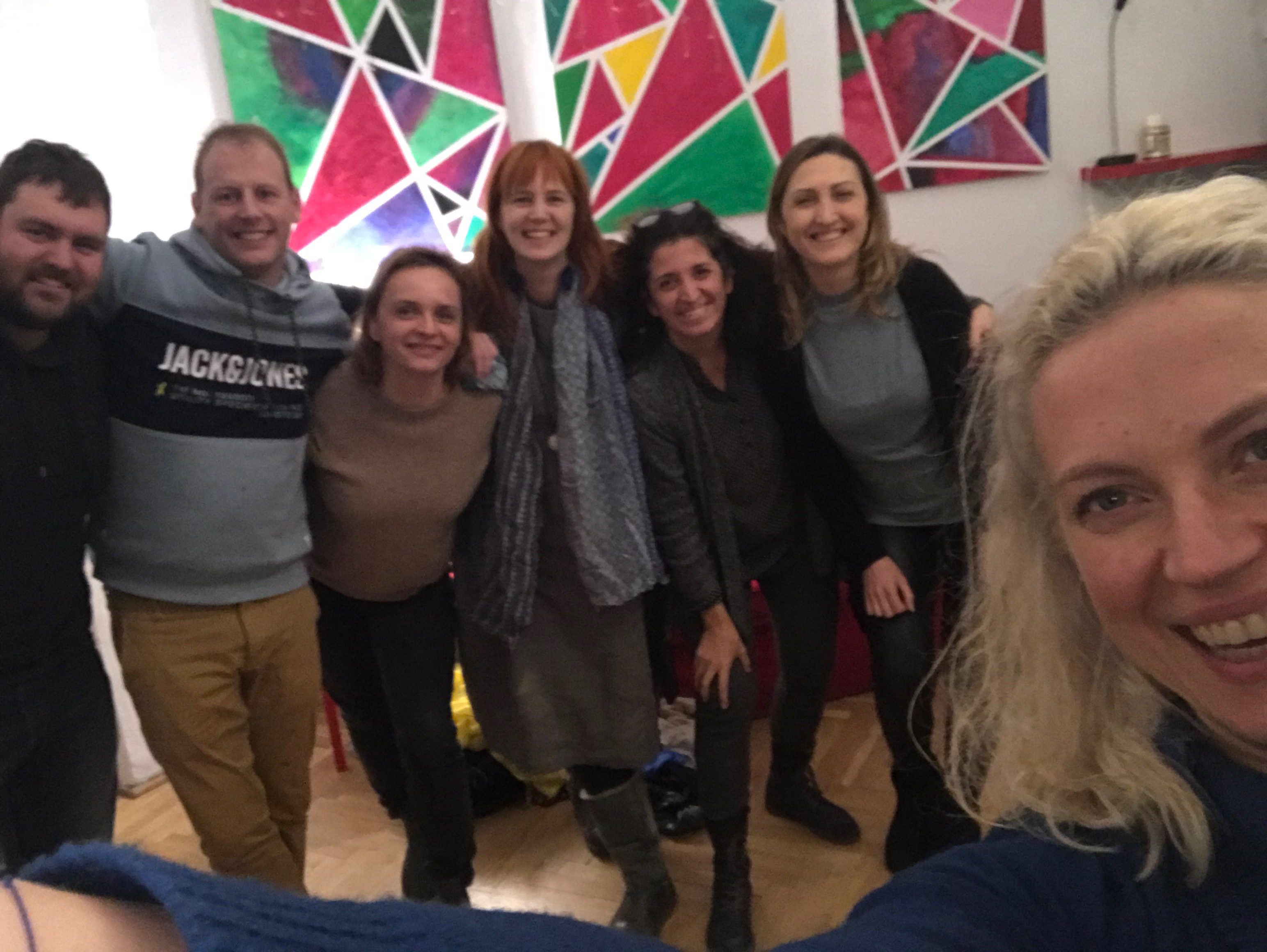 Kick-off meeting- inauguration the collaboration
10-11 January 2019, Poland, Atalaya Foundation
The project began with a meeting where we set the details of the project. We had time to integrate, present our organizations, get to know each other. We talked a lot about our vision of the project, the and result, promotion.  We managed to plan activities for the nearest time. Two busy and nice days are behind us.  The next meeting will be in May- first short-term training in Poland.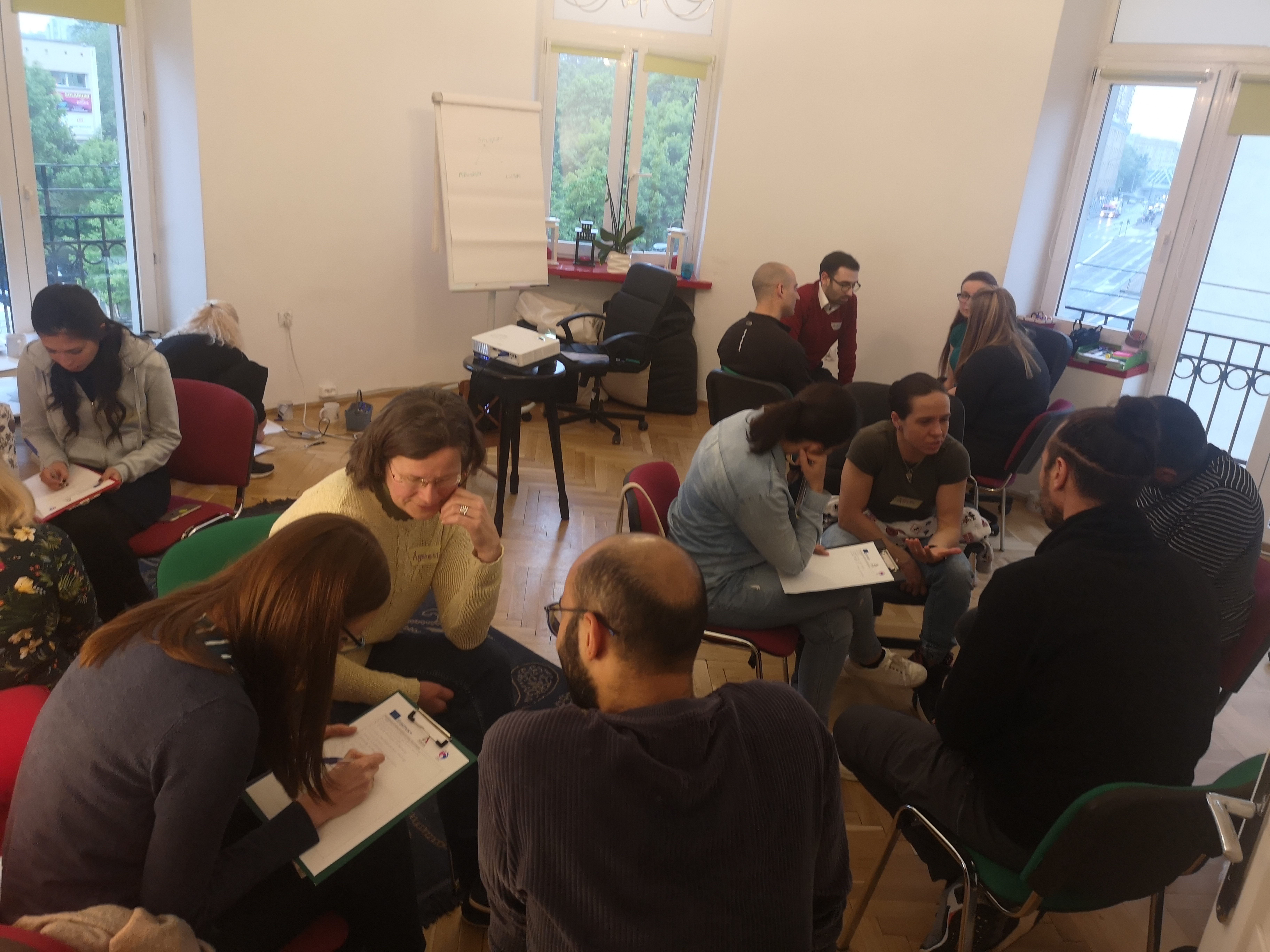 Workshops / group meetings with cross-cultural couples:
14 & 28 May, Poland, Atalaya Foundation
Coaching with pairs is part of the project. During this meeting we discussed challenges of identity, developed cross-cultural competences, improved soft skills (empathy, conflict resolving, communication skills, stress and emotional management). Participants met, shared experience and get support from other people being in the similar situation. During the meeting was time for discussed and practiced how to talk about what is different, about our needs and emotions to stay close and deepen the relationship. We have developed a perspective of intercultural with the philosophy of NVC.
The practical guide for diverse couples
The main goal of the project is a practical guideline for cross-cultural couples – the unique on-line publication in form of interactive PDF file (exercises, QR codes, links to additional materials and testimonial video) bringing new quality of tools, methods, know-how and inspirations how to deal with intercultural issues both for mixed couples, families, present or future parents.  In this Guide we are answering the needs that are not covered by up to date governmental, European or other programs in local, national or transnational meaning. Upon to our research (Poland, Italy, Spain and EU) and initial interviews (qualitative personal interviews with almost 40 people in Poland and Spain), we found out that mixed couples are facing a lot of communication, inter o intra-personal and social problems. 
We want to support and give them practical tools in answering their needs in context of multicultural environment they are belonging to: better understanding each other, improving their relationship, empowering themselves dealing with social exclusion or marginalization, raising children together, dealing with family roles and contacts, building a strong and healthy social unit – cross cultural family. In terms of including participants to our program from the very beginning, we'd like to examine them further on collecting more information about real needs and desires among mixed pairs, also in parental roles or being excluded. We would also work on a guide in common dialogue – by inviting them to get familiar with and test the methods delivered by each partner, learn them and test them in the natural environment and also come back with the feedback. We would have pilot training sessions (workshops, group meetings) and individual consultations.
What is innovative in working on guide is both the new approach, collecting different methods and culturally diverse European countries experiences and including experience with different social groups. Innovative is also the form in which the result will be available – on-line interactive publication to be downloaded for free, containing self assessments tools, testimonials, materials and knowledge.
An overall concept for the guide is to make it as much practical as possible. It will remain on-line guide containing the way of communication adjustable and applicable for vast numbers of people on local, country, regional, European and worldwide level and both for different cultures as well social groups (eg. Millenials). There are several rules to follow in cross cultural communication, as open minded approach, ability to adjust, emotional intelligence and empathy competences. That's why this guide and given tools might suite different people and nations. We are planning to implement Guide to future educational activities, both in Atalaya and our partnership organizations. It would bring continuity and dissemination effects further on, even when the project ends.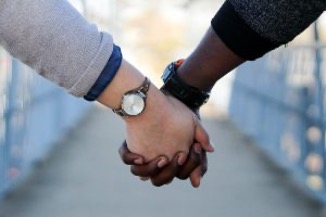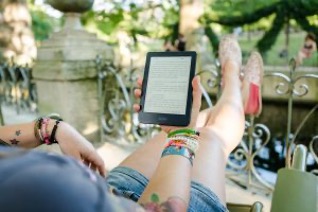 POLAND – NVC Mediations and Cross-cultural competence
NVC Mediations – method firstly founded by Marshall Rosenberg – American psychologist, who invented Nonviolent Communication (NVC), called also 'a language of a heart' or 'giraffe language'. It's a four-step model of communication focused on naming facts, emotions, needs and requests. Based on that, Ike Lasater and John Kinyon from USA, under M. Rosenberg's mentoring, have integrated and developed a new methodology of conflict resolving process, named NVC Mediations. NVC Mediations are about listening to—and really hearing—ourselves and others. What is unique about using NVC
Mediations, also in multicultural environment is:
– approach every conflict as an opportunity
– conflict leads to connection
– self connection is crucial to achieve connection with others
– understand and communicate our needs with clarity, and with empathy for the universality of those needs
– we mediate all kinds of conflicts: internal, interpersonal and external
– NVC Mediation helps navigate difficult situations
– this method is universal to work with different individuals and groups, including children
Cross-cultural competence: CCC is a soft-skill competence, which consist of 3 parts: Knowledge, Skills and Attitudes towards other cultures.
After the development of CCC, cross-cultural couples can be strengthened and supported in such ways:
– Broaden understanding of the influence of the culture on personal, daily life
– Developed methods of cross-cultural, adequate communication
– The abilities to minimize stress in cross-cultural relationship, which is an outcome of cross-cultural clashes
– Developed knowledge about most important cross-cultural psychology theories (such concepts as the the cultural dimensions, ethnocentrism, culture shock, etc) and their practical implications on a daily life behaviours people living in cross-cultural relationships
– Deeper understanding of cross-cultural relations in a way of dealing with cultural clashes, building culturally aware relation, creating culturally responsible home
ITALY- Gestalt Counselling
An activity in which you listen to someone asking for help. Counselling has among its priorities the attention to the body and the messages that this sends. The counselling functions are:
1) To limit a problem, to highlight it, so that user knows what he has to face and whether it is better to do it alone or with the help of someone
2) Strengthening individual awareness of problems, which is one of the main ways through which prevention works
3) Help each individual to define goals, make decisions and solve problems in relation to personal, social, educational or work difficulties.
The Gestalt counsellor helps mixed couples to formulate new points of view on their problems and their relationships, in a flexible way, through the search for the production of awareness, which guarantees greater effectiveness in terms of change and comparison of cultural differences. In the meetings, the counsellor will be able to identify the representations and the cultural resistances that create adaptive difficulties and which disrupt interpersonal relationships. The counsellor will help couples, clarifying their emotional components and acting as a facilitator of communication, so that the partners find or retrieve the effective way to get in touch and to solve moments of impasse in communication. The counsellor's work will also aim to make sure that the partners become aware of the possibility that their insecurities due to the failure of a romantic relationship could be passed on to the children.
SPAIN- Emotional Management
The method developed by Permacultura Cantabria during more than 14 years has proven to be efficient to prevent conflicts, release tension and reduce stress among couples, families and adults in general. It is based on two pillars: deep listening and favoring emotional discharges (crying, yawning, laughter and trembling). We have to bear in mind that everybody receives mistreatment systematically, due to the color of their skin (racism), their age (ageism), their gender (sexism), their financial capacity (classism), their physical appearance, etc. Therefore, a foreign person belonging to a minority culture will be more vulnerable of being abused than others who belong to the dominant culture groups.
Emotional Management, apart from offering tools, which allow us to work on our own conditioning and the abuse received due to our identity, also aims to make visible these social oppressions, so that we can organise ourselves to stop them. Besides this, Emotional Management will allow cross cultural couples to better solve their daily conflicts between the partners and also with their children.
This project has been funded by the European Commission through the Erasmus+ Programme. This website reflects the views only of the authors, and the Commission cannot be held responsible for any use which may be made of the information contained therein.